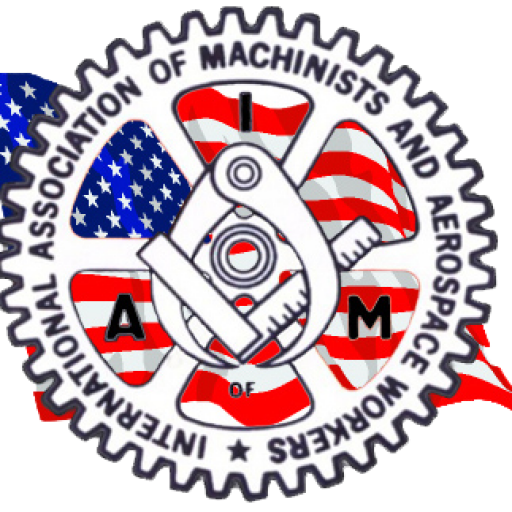 Be Wise and Organize

Automotive and Truck Technicians

Does your Company claim their wages and benefits are
equivalent to or higher than the Machinists Union area rates?
Check out the"Machinists Membership Advantage
YOU BE THE JUDGE!
COULD YOU AND YOUR CO-WORKERS
BENEFIT FROM MACHINISTS UNION REPRESENTATION?
Click here to take a short quiz and see!
WHY ORGANIZE?
The following Questions and Answers may help you decide if joining or forming a union is right for you.
QUESTIONS ABOUT THE MACHINISTS UNION
Q. Who are the members of the Machinists Union?
A. Over a half million men and women who work in more than 350 job classifications or industries, as defined by the U.S. Department of Labor, in the commercial, manufacturing, non-manufacturing, private, public, Federal, state and local government sectors of our nations economy. They live in all 50 states, the District of Columbia, Panama, Puerto Rico, and the 10 provinces of Canada. Although the Machinists Union began as a railroad union in 1888, today it has one of the most diversified memberships of any organization of its kind.
Q. What are some major industries employing IAM members?
A. Aerospace, air transport and auto repair are three industries where the Machinists Union is the largest, or among the largest, unions representing employees. They work in occupations ranging from front office, computer, clerical, medical and technical positions all the way to the shop floor as tool and die makers, machinists, production, maintenance and security jobs.
Machinist Union members are also employed in metal products manufacturing facilities, on the railroads, in the Federal, state and local government, and in design, construction, repair, support, and maintenance work in an almost endless variety of skills and occupational endeavors.
Q. Are most Machinists Union members actually machinists?
A. No. Originally, Machinists Union members were all skilled craftsmen. Today, however, the union's membership includes, professional, office, clerical, computer, technical, and medical employees, as well as journeymen and apprentice craft persons, helpers, production, maintenance and specialists of all kinds. Membership includes women and workers from nearly all racial, ethnic, and religious groups.
THE LAW
THE LAW – SAYS YOU HAVE A RIGHT TO JOIN A UNION
THE NATIONAL LABOR RELATIONS ACT SAYS:
"Employees shall have the right to self organization, to form, join, or assist labor organizations, to bargain collectively through representation of their own choosing, and to engage in other concerted activities for the purpose of collective bargaining . . . "
Section 8(a):
"It shall be an unfair labor practice for an employer . . . to interfere with, restrain, or coerce employees in the exercise of the rights guaranteed in Section 7 . . . "
YOUR LEGAL RIGHTS
You have the legal right under Section 7 of the National Labor Relations Act to join or support a union and to:
1. Attend meetings to discuss joining a union.
2. Read, distribute, and discuss union literature (as long as you do this in non-work areas, such as break rooms or parking lots, during non-work times, such as during breaks or lunch hours.)
3. Wear union buttons, T-shirts, stickers, hats, or other items on the job.
4. Sign a petition or card asking your employer to recognize and bargain with the union.
5. Sign petitions or file grievances related to wages, hours, working conditions, and other job issues.
6. Ask other employees to support the union, to sign union petitions or cards, or to file grievances.
PROTECTION FROM EMPLOYER ACTION
Under Section 8 of the National Labor Relations Act, your employer cannot legally punish or discriminate against any worker because of union activity.
For example, your employer cannot legally do the following:
– Threaten to or actually fire, lay off, discipline, harass, transfer, or reassign employees because they support the union.
– Shut down the work site or take away any benefits or privileges employees already enjoy in order to discourage union activity.
– Promise employees a pay increase, promotion, benefit, or special favor if they oppose the union.
– Favor employees who don't support the union over those who do in promotions, job assignments, wages, hours, enforcement of rules, or any other working condition.
ENFORCING YOUR RIGHTS
Some employers try to prevent the workers from joining a union.
The best way to encourage your employer to recognize your union and negotiate a fair contract is to build a strong organization where you work.
If your employer violates the law, the union can help you file "unfair labor practice" charges with the National Labor Relations Board.
The Labor Board has the power – backed up by the federal courts – to order an employer to stop interfering with employee rights, to provide back pay, and to reverse any action taken against workers for union activity.
YOU CAN HELP PROTECT YOUR LEGAL RIGHTS BY:
– Keep written notes of any incidents in which company officials or supervisors threaten, harass, or punish workers because of union activity. Your notes don't have to be worded a certain way, but you should include what was said or done, who was involved, where and when it happened, and the names of any witnesses.
– Immediately report any such incidents to your organizing committee and the union staff.
To send this form by postal mail or to contact IAM District 9 by mail please write to:
Main Office
12365 St. Charles Rock Road
Bridgeton, MO 63044
Or Telephone
314-739-6200
To E-mail an Organizer click on their picture below
If interested in organizing your workplace please fill out the form and submit.
D-9-organizing-bounty-2023